Finlands sak är vår(d) / Finland's cause is ours
Across the cold waters of the Gulf of Bothnia, three Finland-Swedish midwifes travel by ferry to work at a hospital in northern Sweden. They used to worked at a swedish speaking hospital in Finland. But when the delivery ward closed, they had to choose between changing profession or start working at finnish speaking hospitals.
Instead they take the ferry to Sweden where they are welcomed by an undermanned health care sector. The work periods at the swedish hospital are long and tiresome. But in reward they get to work with something they love and in their own language.
Finland is a bilingual country. The majority are finnish speaking and only five percent are swedish speaking. Right now the country is going through a big health care reform. Only twelve hospitals will be allowed to offer advanced health care, all of which are now placed in finnish speaking areas - even though the Finland-Swedes has the right to get health care in their own language.
Winter/Spring 2017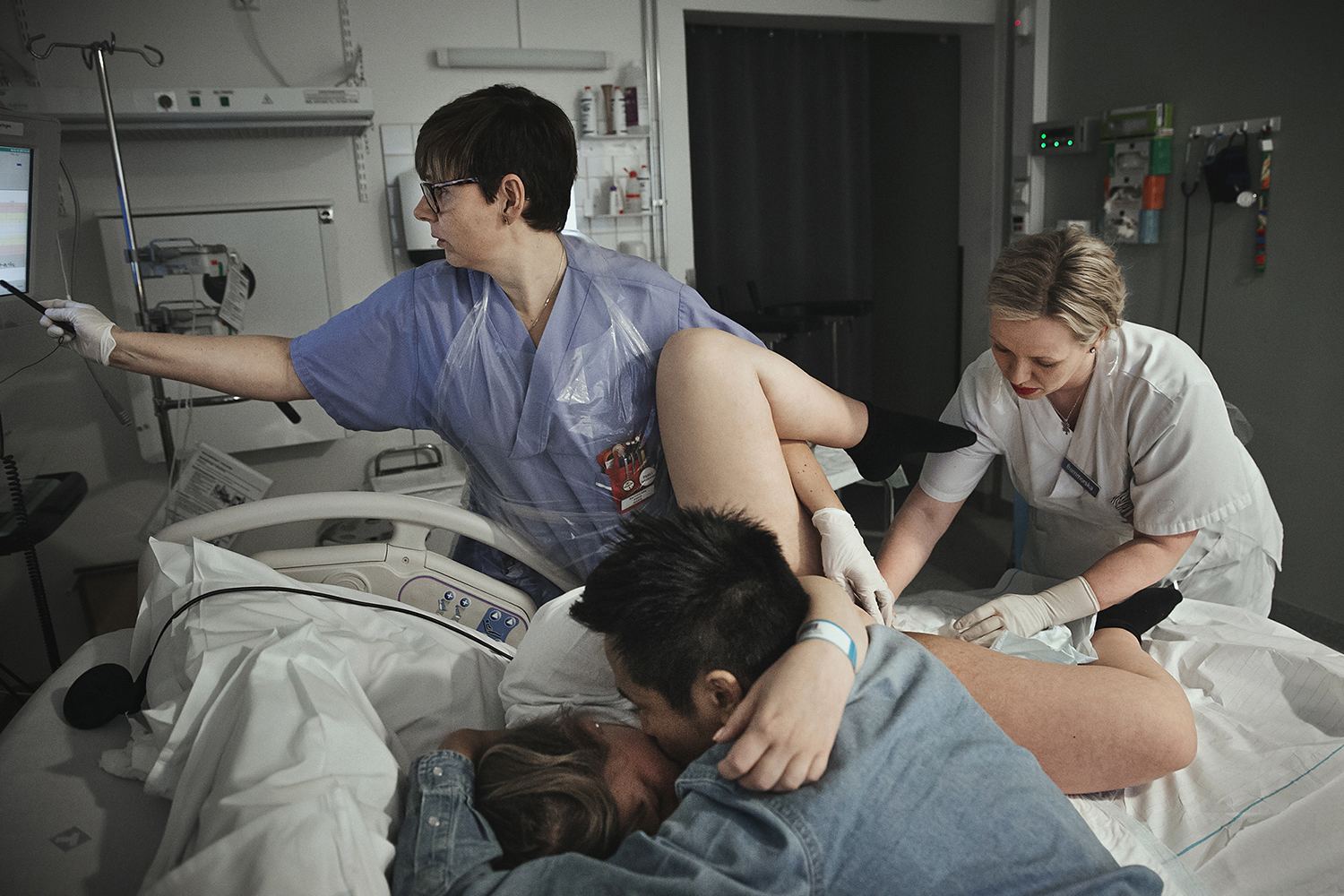 In Jakobstad, a swedish speaking town in Finland, the midwifes used to assist each other during the delivery. But in Sweden the procedures are different. For old times sake, Maria and Johanna get to work together for the night.
Johanna looks at the clock while waiting for the local anesthesia to take effect at the womans lower abdomen.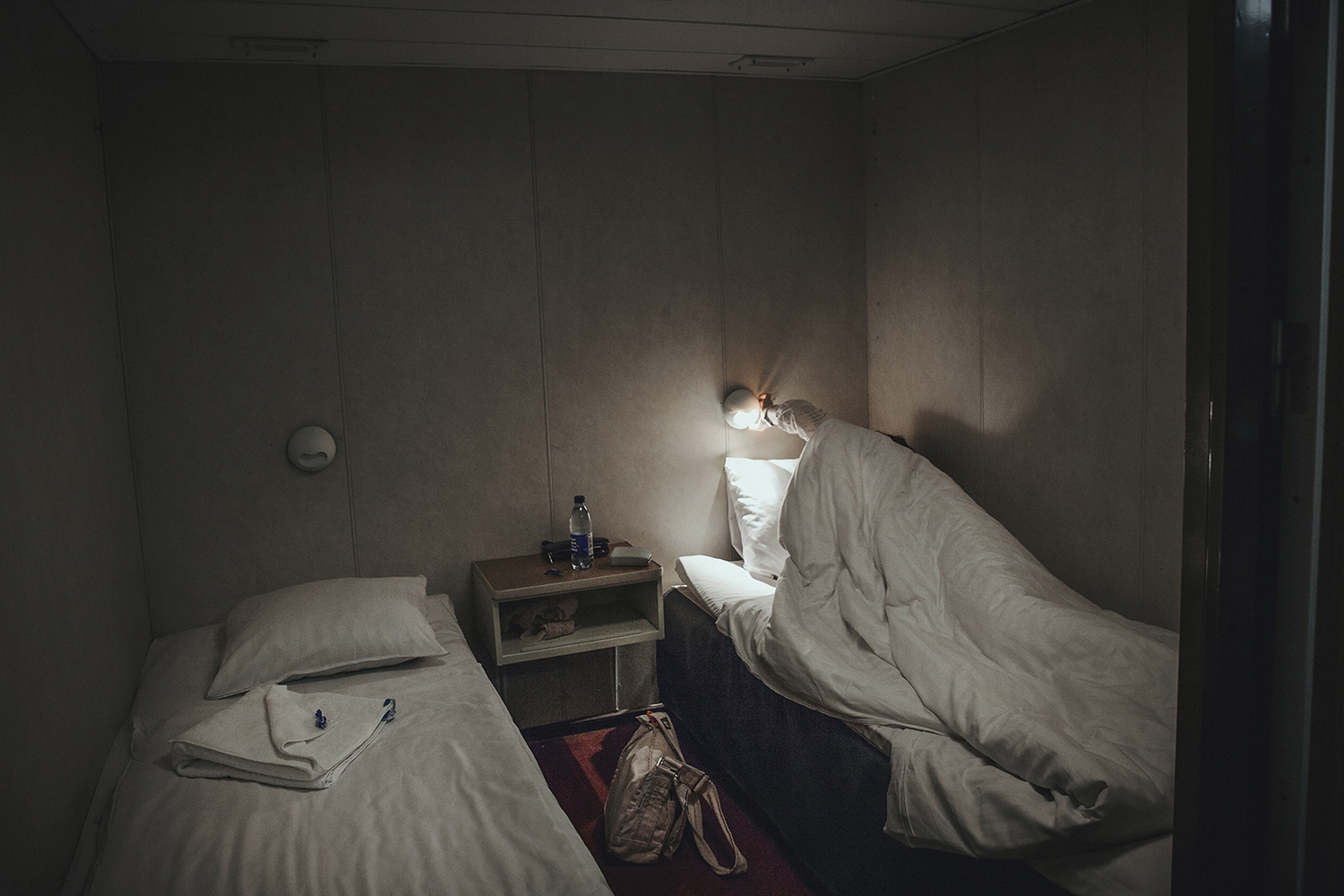 In the dark of the cabin, Carola goes to rest during the journey over the sea.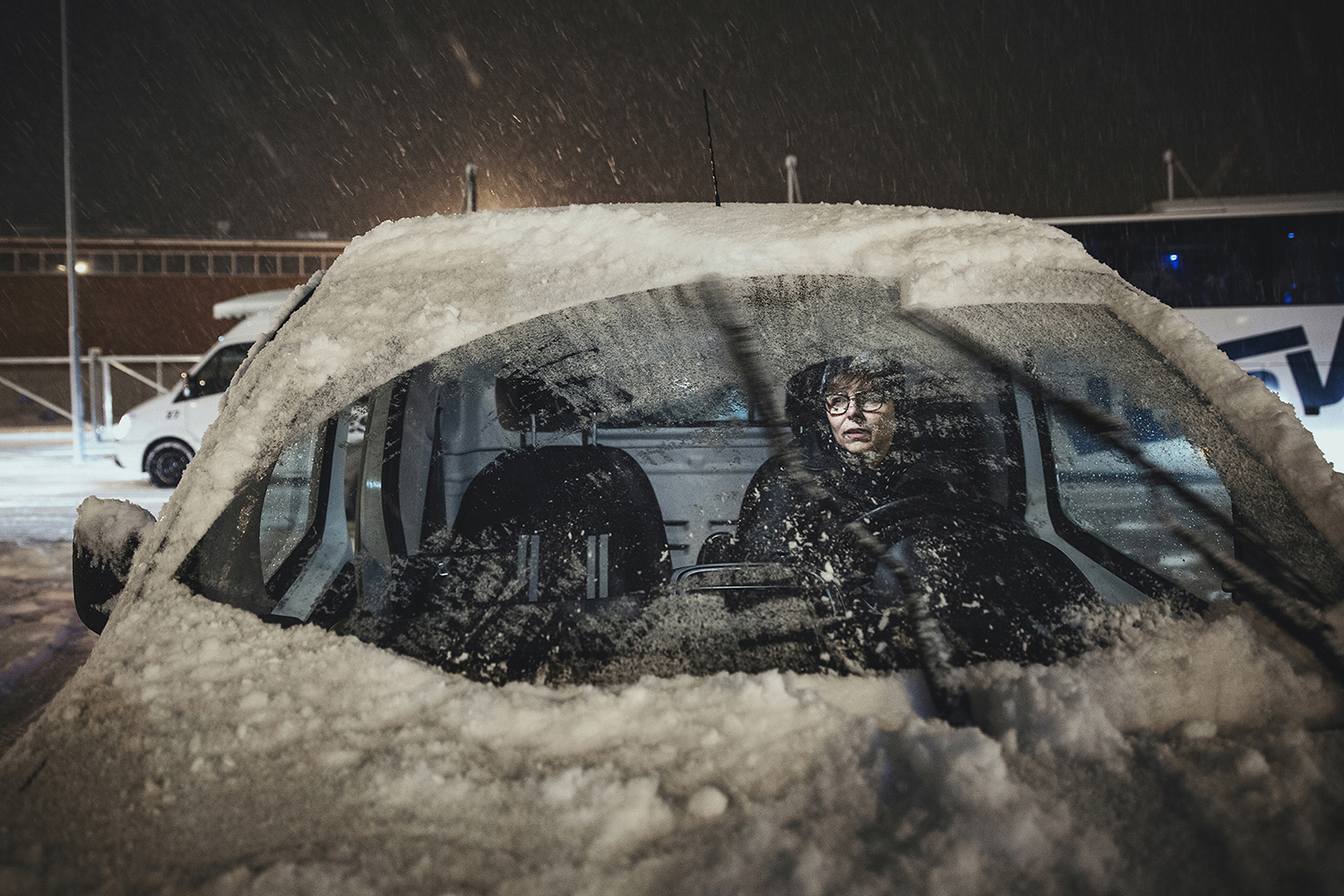 After a stressful shift at the swedish hospital Maria begins her journey home to Finland.
Being present and close to the mother during the delivery is important to the midwifes - something that wasn't valued as highly at the finnish-speaking hospitals.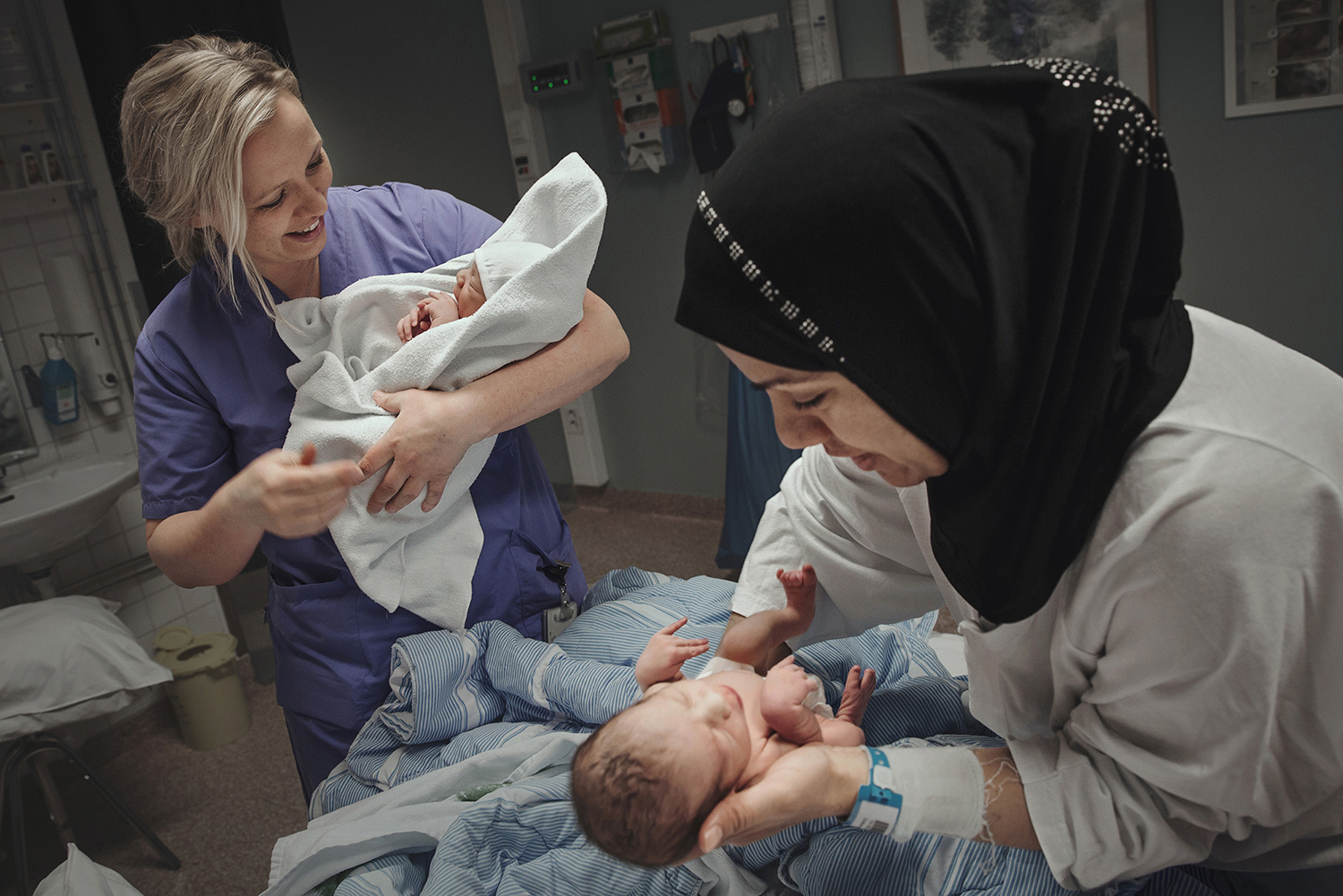 Johanna is a mother of twins herself, so delivering twins is something very special for her.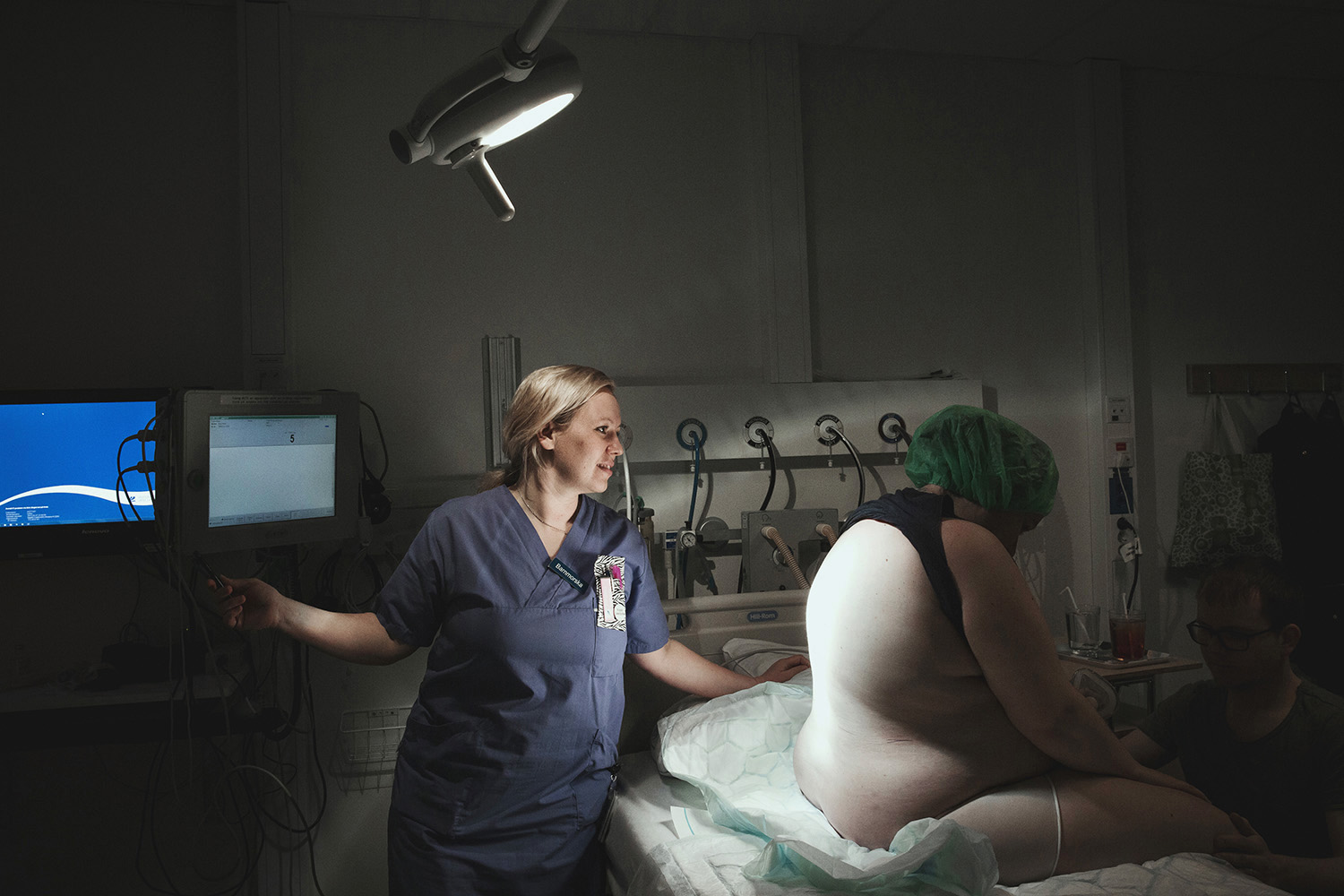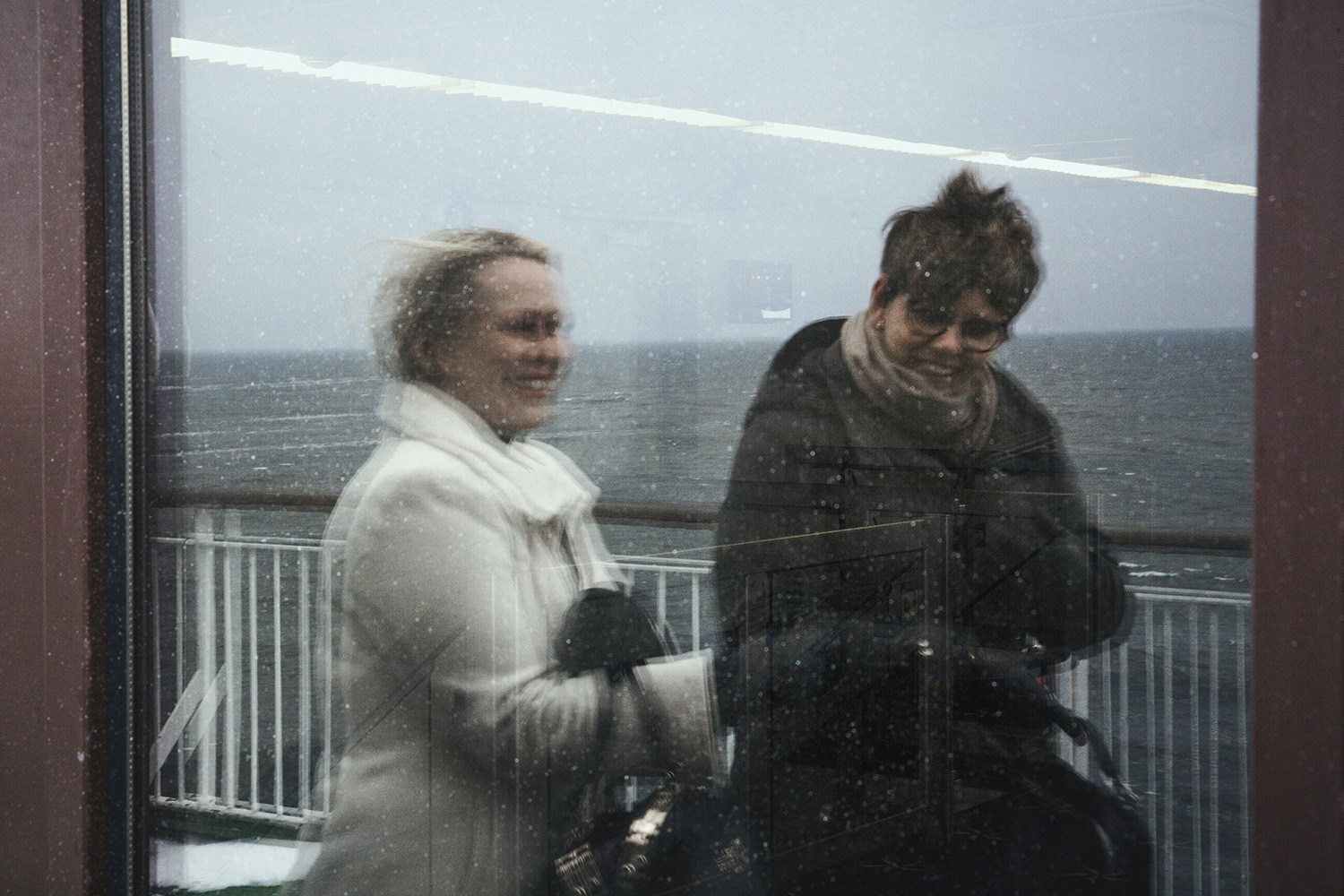 Johanna and Maria on deck.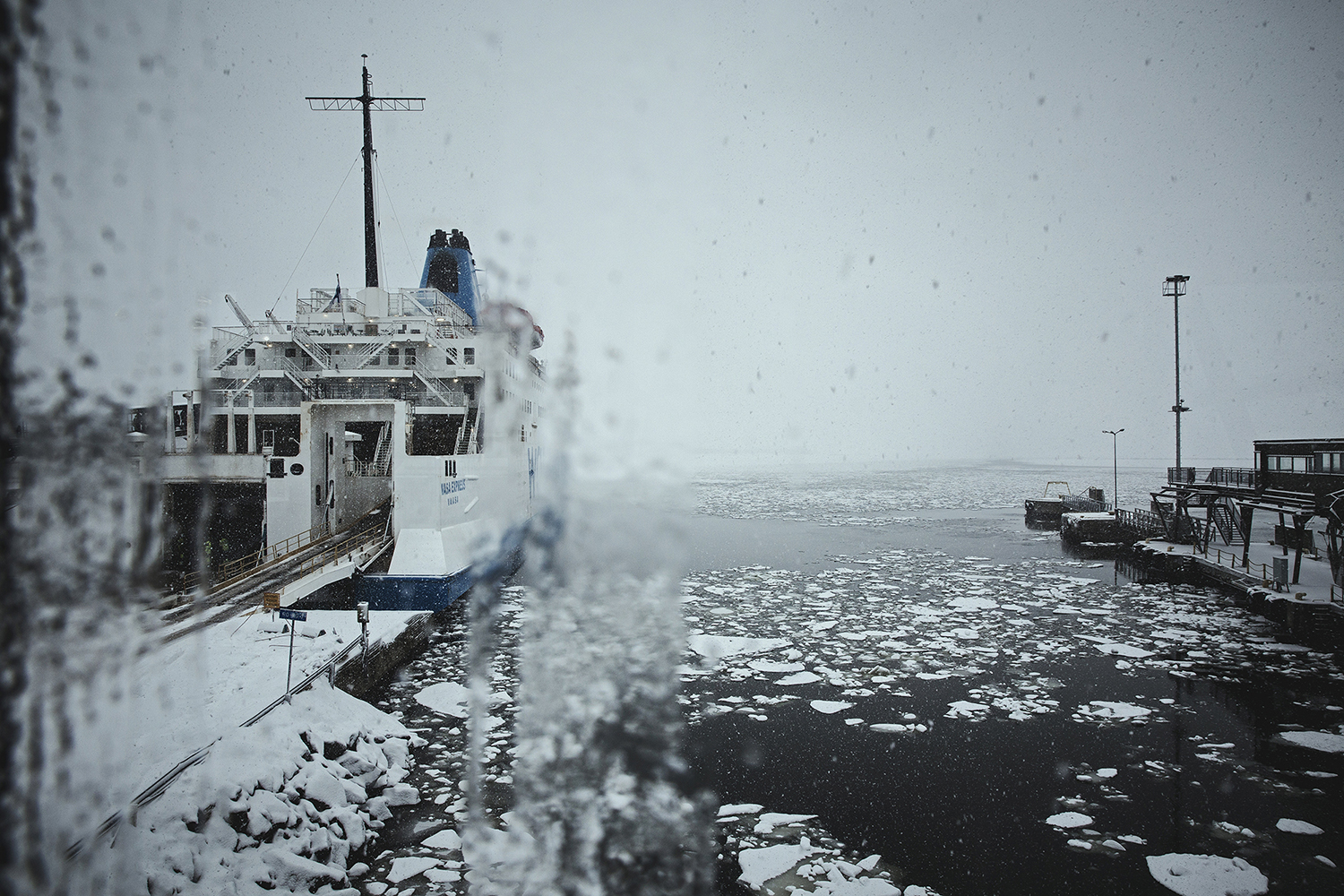 Early morning at the port of Vaasa, Finland.